WELCOME TO THE BRAID BIB™
Professional Salon Bib
The braid dipping process is hot, and clients fear burns. The solution? The Braid Bib.
This bib is heat resistant and also repels water. With The Braid Bib, a braider no longer needs towels so you don't spend your spare time tied to the washer & dryer. Plus, it keeps your clients safe and happy. If safety is a top priority for you and your clients, The Braid Bib is the best choice for braiders!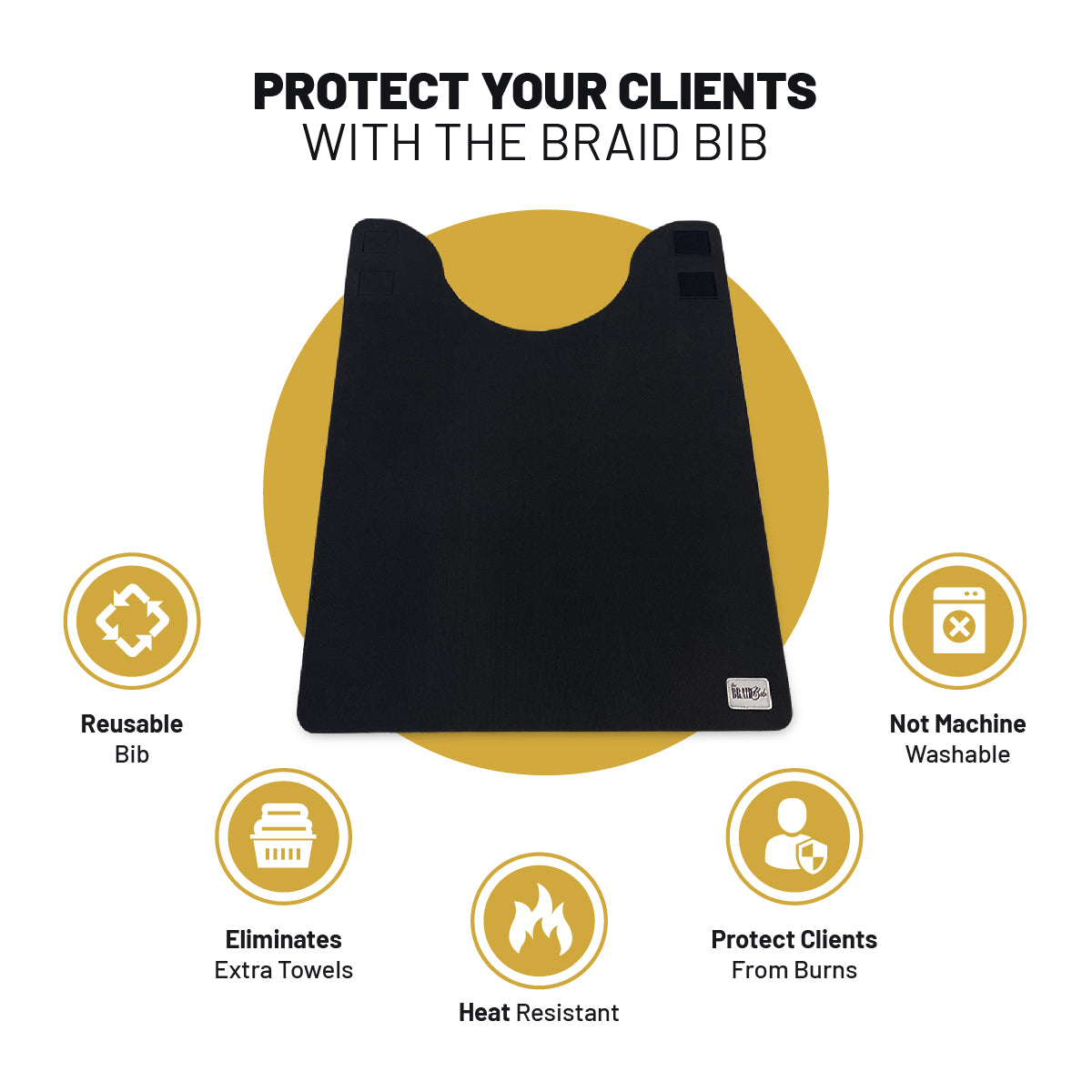 #nomoretowels
Protection At Home
The Braid Bib provides protection to everyone during the braid dipping process. It is great for travel and at home. Provide your daughters, sisters, family, and friends with the reassurance of the safety!
Get Yours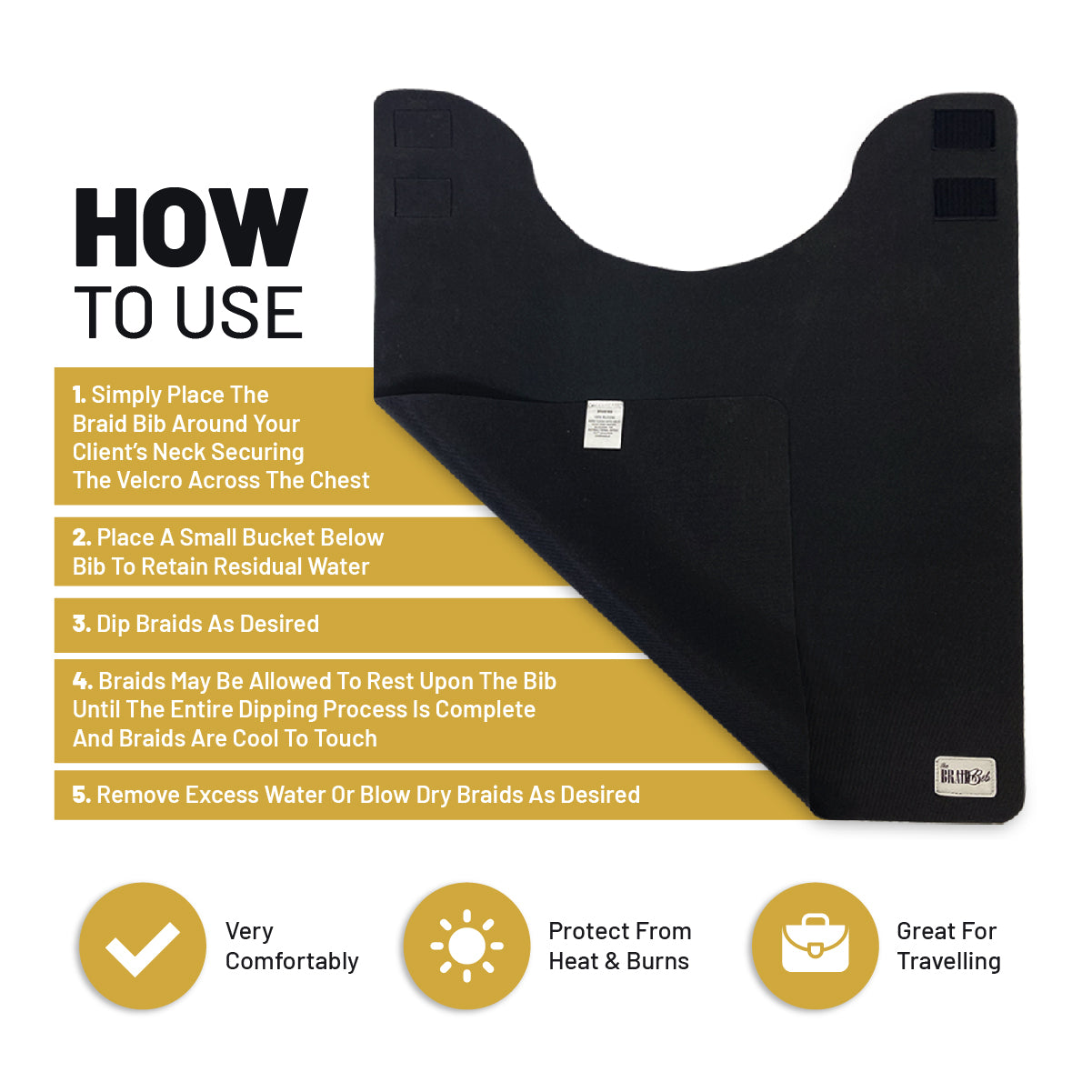 WHAT OUR CUSTOMERS SAY
The braid bibs are amazing. I can work worry-free now because the hot water used for dipping braids won't burn my customers. These bibs have been a lifesaver and are the best for salons!
- Trichelle H. -
Since I started working in my salon, I have been looking for a product like the Braid Bib. This bib allows me to work and not worry about burning my client during the braid dipping process. I would recommend the Braid Bib to all braiders and hairdressers who do heat styling.
- Tania H. -
I love these bibs. They are reusable and heat-resistant. My clients no longer worry about the hot braids after I dip to seal the braid ends.
- Danielle G. -
I found about this product on a Facebook ad and gave it a try. And I have to say I do not regret it at all. It came super quick and is even better than expected. Overall amazing experience. :-)
- Monique T. -
WHY BUY FROM US?
Priority Shipping
FREE on orders $100 or more
Full Guarantee
For 30 days
Full Support
Contact Us 24/7